Critter - 1998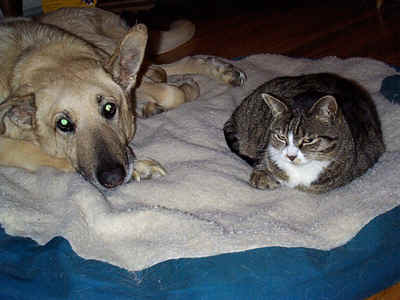 Critter came to us in the winter of 1998. She visited the deck from the woods and made friends with our dog, Barney.
Right before the holidays, on a cold day with a prediction of snow, Barney invited her in by nudging her through the
door with his nose. They became inseparable. Our other cat, Gizmo, eventually accepted her into the family too.
The vet estimated Critter's age at 4 years old.